Maximum number per group is strictly 20 participants.
Prices from July 2020

1.5hr Party Package

Base price

(min 6 people)

6 people @ $240 base price, then $40 per person up to 10 people

Base price

(min 10 people)

10 people @ $400 base price, then $30 per person up to 20 people (maximum 20 people)
Party Schedule Saturday & Sunday
10am to 11.30am
12.30pm to 2pm
3pm to 4.30pm
5.30pm to 7pm
8pm to 9.30pm
Please note that final numbers are not required until a few days prior to your event date, so you have plenty of time to get all of your RSVP's.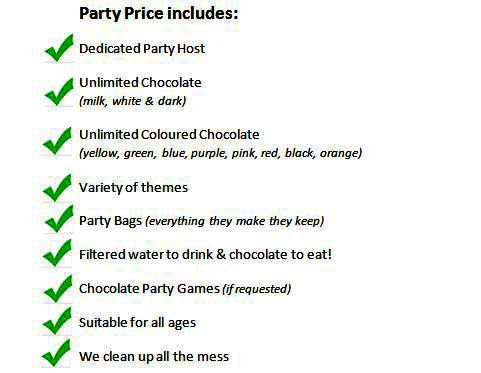 If you would like more information or to reserve a date & time please contact us today...
Available dates: Click Here
Phone: (08) 7120 2664

Email: admin.acs@bigpond.com

Address

48 Melbourne St

North Adelaide SA 5006

Admin hours - 9.30am to 2.00pm

Monday to Friday

Or by appointment

PLEASE NOTE:

Our venue is only open for bookings or by appointment.