A perfect gift for the Chocolate Lover!
Gift Vouchers can be purchased online instantly via the link below for specific class topics (and let the recipient pick the date) or a generic voucher and your recipient can pick the class type and date. All vouchers are valid for 18 months.
Our online vouchers can be personalised with a message plus you can even upload a photo of your loved one.
Here is are 2 sample vouchers as an example: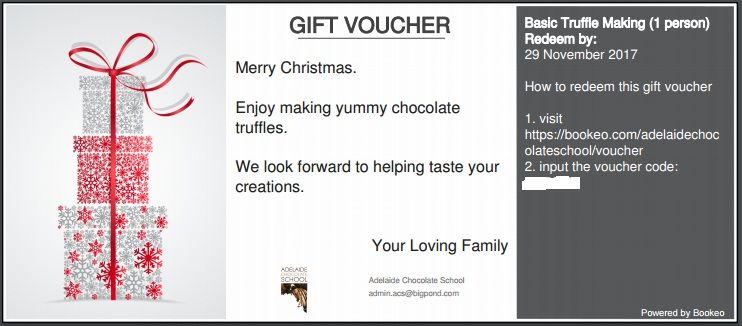 Click the link to see the courses to choose from. Once you have selected the voucher and made payment you will then see a link to create your own personalised voucher.
If you are unsure which class to purchase select the one that you think is the best fit and then if the recipient would like to attend a different one or a more expensive one they just need to email us the voucher number and class details and we can book them in manually from our end. They can then pay the difference if they select a class of greater value.
If you have any questions please email us on admin.acs@bigpond.com